Mississauga: Equity Place


Recently Renovated 1 & 2 Bedroom Apartments located at 2417 Hurontario St in downtown Mississauga.
Mississauga is now recognized as Canada's 6th largest and fastest growing major city with a population of 729,000 residents representing cultures from around the world. Recognized as the safest city in Canada 8 years in a row. Mississauga offers family-oriented sports, leisure & arts facilities with 11 community centres and a vibrant downtown city centre with major retail, office, entertainment and condo living.
1 & 2 Bedroom Starting from $995.00+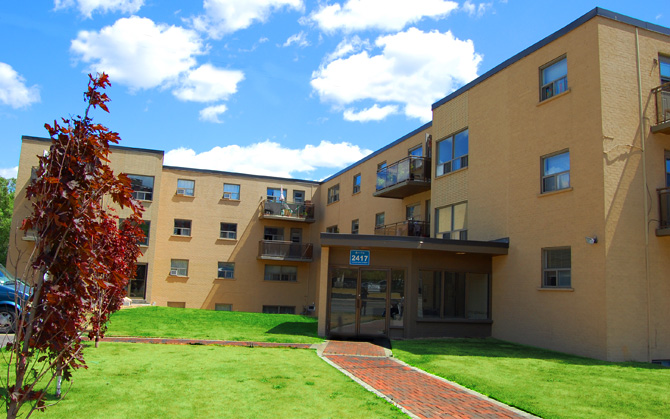 Equity Place apartments is located close to downtown Mississauga and offer easy access to all destinations. These recently renovated 1 and 2 bedroom  apartments offer great value starting at $995 plus hydro. Modern, spacious and clean.  This building comprises of 48 units.   If you're looking for convenience, for comfort and above all for location and price, our apartments for rent in Mississauga will suit you perfectly.
Location Location Location:
Across the street from Shoppers Drug Mart & Major Grocery Stores
A 5 minute walk to the Trillium Health Centre
Mississauga Transit at your doorstep
Easy access to the QEW & 403
Just a block from Cooksville Park & Camilla Park
Walking distance to Catholic and Public schools
Call today to your see your new home:  647.822.4970