Hamilton: Castle Bay

Located at 400 York Boulevard in Hamilton, with a Fantastic view of Lake Ontario.
This four storey building  is one of the nicest buildings in Hamilton.  With security at the entrance, an elevator and underground parking.
1 Bedroom suites Starting from $900.00
2 Bedroom suites Starting from $995.00+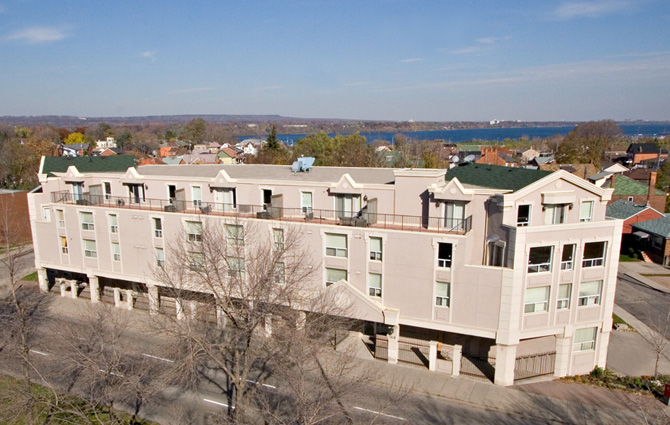 Location Location Location:
Minutes of access to Highway #403
5 minute drive to downtown Hamilton
4 parks in the area
Art Gallery of Hamilton nearby

Prices subject to change, please call for updated pricing and vacancies.